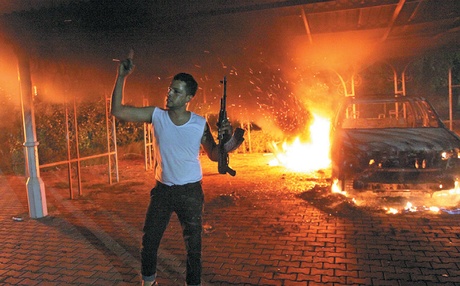 After the September 11th, 2012, attacks on the US compound in Benghazi, there is no doubt that the White House issued marching orders to any officials who would be speaking with the press about the incident, and crafted a media playbook to which all parties would strictly adhere. And adhere they did, to the point of sounding like one giant broken record for four months straight. Take a look at these quotes from White House officials, Congressmen, even the President himself, discussing the attacks, and see if you notice any similarities: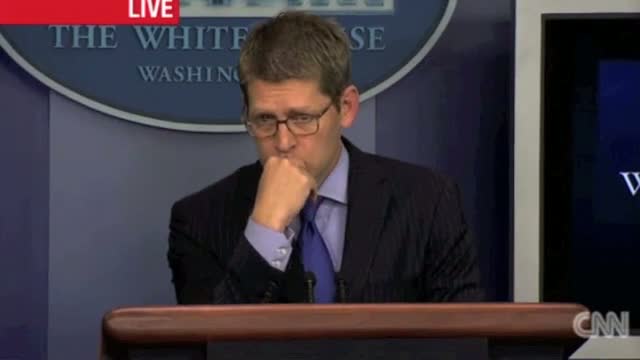 Jay Carney
White House Press Briefing, Oct 10, 2012
"What I can tell you is what the president's interest is in. He is very interested in bringing the perpetrators to justice and ensuring that we find out what happened, why it happened and taking steps to ensure that it never happens again."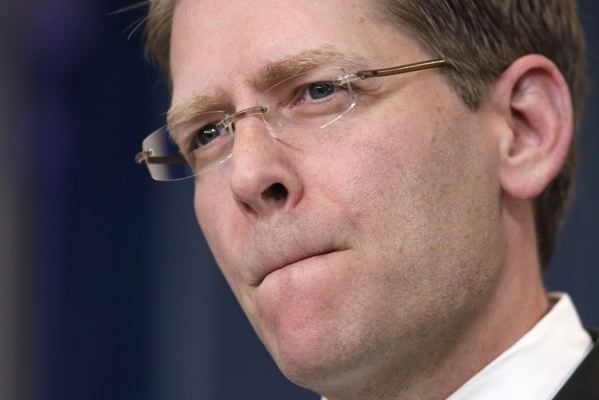 Jay Carney
White House Press Briefing, Oct 12, 2012
"He is committed to finding out what happened. He is committed to making sure that those who killed four Americans are brought to justice, and he is committed to ensuring that actions are taken after the Accountability Review Board thoroughly assesses this matter, to make sure that what happened in Benghazi never happens again."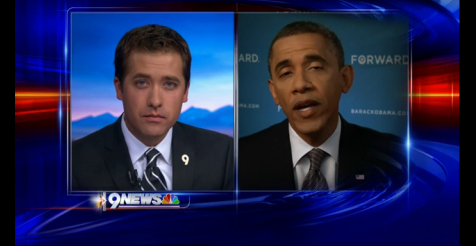 President Barack Obama, Oct 26, 2012
Interview with Kyle Clark, 9NEWS, KUSA-TV, (NBC affiliate in Colorado)
"We want to make sure we get it right, particularly because I have made a commitment to the families impacted as well as to the American people, we're going to bring those folks to justice. So, we're going to gather all the facts, find out exactly what happened, and make sure that it doesn't happen again."

…

"I can tell you, as I've said over the last couple of months since this happened, the minute I found out what was happening, I gave three very clear directives. Number one, make sure that we are securing our personnel and doing whatever we need to. Number two, we're going to investigate exactly what happened so that it doesn't happen again."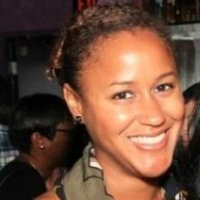 Kim Parker, Obama campaign spokeswoman, October 28, 2012
Follow-up on 9NEWS interview with Pres. Obama
"As the president said, we are going to wait for all the facts to be gathered so we can figure out precisely what happened and make sure it never happens again."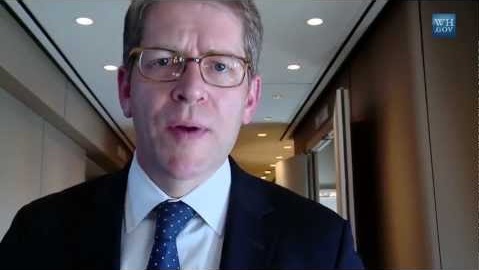 Jay Carney
Press gaggle with reporters aboard Air Force One, Oct 31, 2012
"He is anticipating results that show us exactly what happened and who is responsible and what lessons we can learn from it and ensure it never happens again."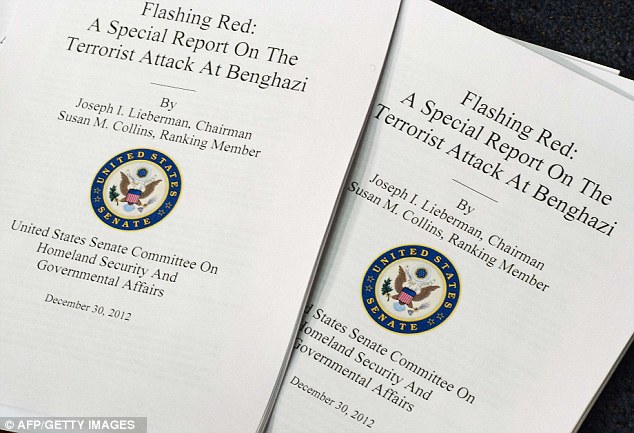 "Flashing Red: A Special Report On The Terrorist Attack At Benghazi"
A bipartisan report issued by the Senate Homeland Security Committee, Dec 30, 2012
"We hope the findings and recommendations we have made in this Special Report will help ensure that such a failure never happens again."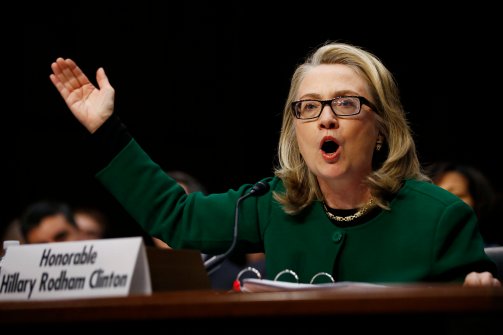 Secretary of State Hillary Clinton
Testimony before the Senate Foreign Relations Committee, Jan 23, 2013
"With all due respect, the fact is we had four dead Americans. Was it because of a protest or because of guys out on a walk one night who decided they'd go kill Americans? What difference, at this point, does it make? It is our job to figure out what happened and do everything we can to prevent it from ever happening again, Senator."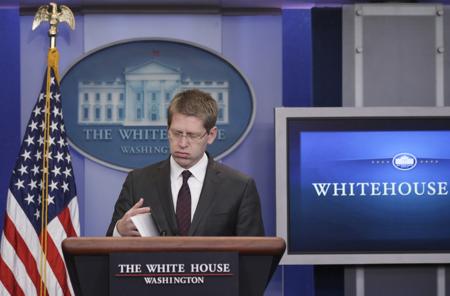 Jay Carney
White House Press Briefing, Jan 23, 2013
"And whatever was said, based on information provided by the intelligence community on a series of Sunday shows, bears no relevance on the ultimate questions of what happened in Benghazi, who was responsible, and what we must do to ensure that it never happens again and that we bring to justice those who killed our diplomats and other Americans."

…

"And nothing about that process in any way changes what happened in Benghazi or what needs to be done to prevent a tragedy like that happening again."

…

"It has been clear for a long time now, as we saw during the campaign, that there has been an effort underway to make this a political issue when the fundamental fact here is that four Americans were killed; those who are responsible for their deaths must be brought to justice; and actions must be taken to ensure that the tragic events of Benghazi do not happen again."
What do you think? Let us know in the comments below!