We've been hearing it for years: the President works out all the time; Obama lifts weights every day; the President has an amazing fitness regimen.
Today, that image has been completely shattered.
While on a trip to Warsaw, Poland, to meet with Ukrainian President-elect Petro Poroshenko, President Obama's "strenuous" workout routine was secretly recorded in a Marriott gym. And the video is an embarrassment to our nation.
In the candid footage, Obama can be seen straining to lift 5-pound dumbbells over his head, and doing other extremely light forms of exercise.
It all makes sense now: the frequent vacations, going to bed during the Benghazi attacks. He doesn't want to do the hard work. He doesn't want to break a sweat. He just wants to cruise through his Presidency, And this video confirms it.
Here's the footage:
Here are a few stills from the video: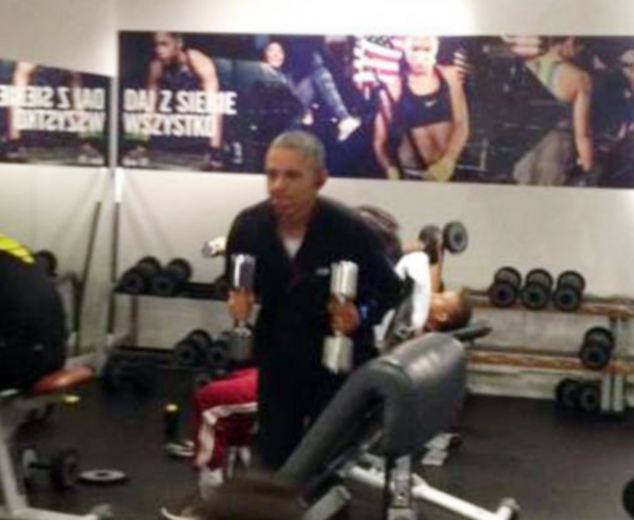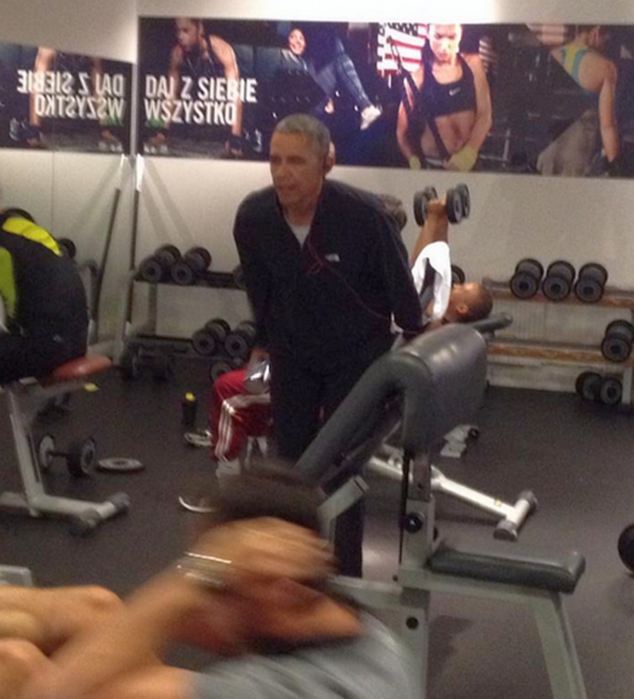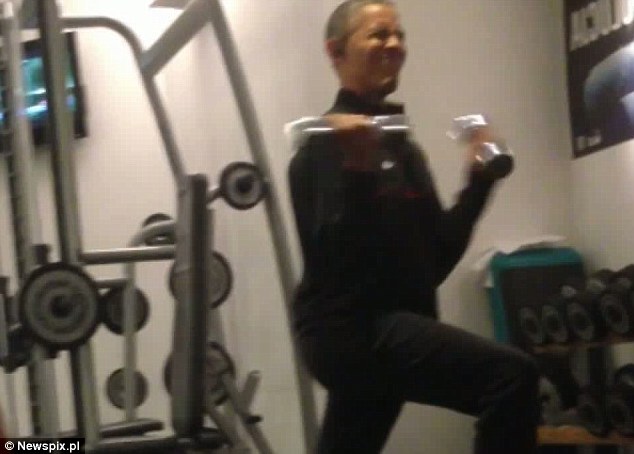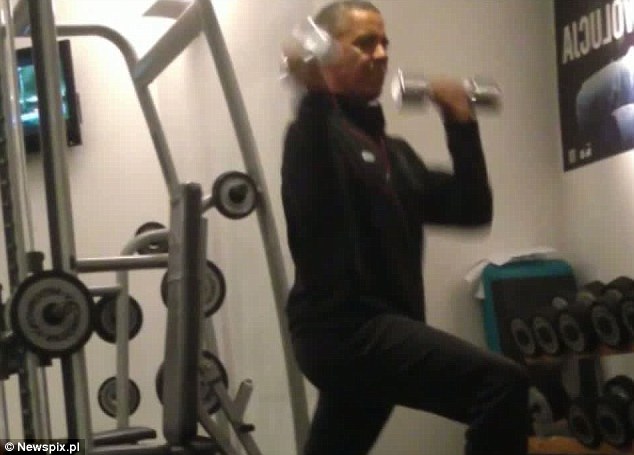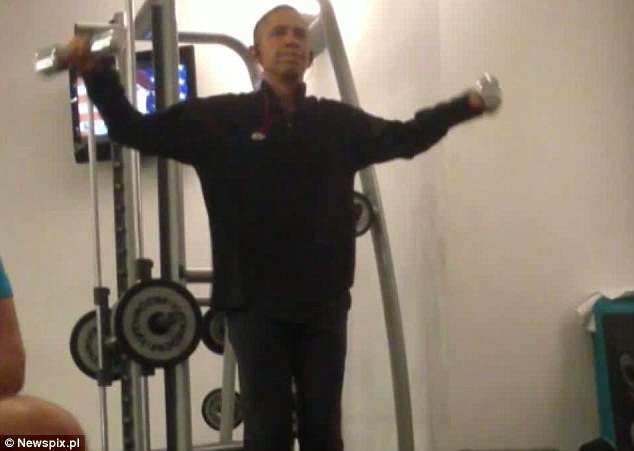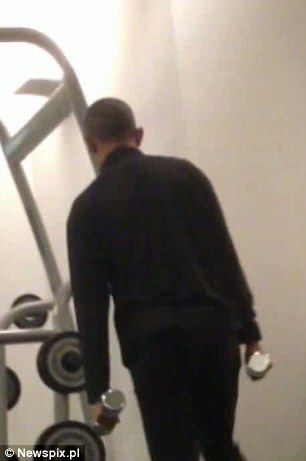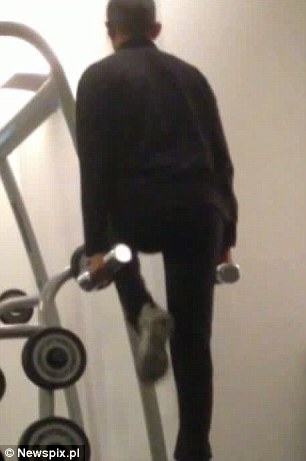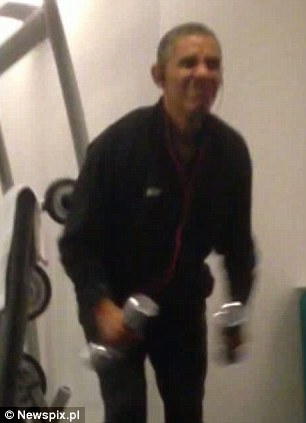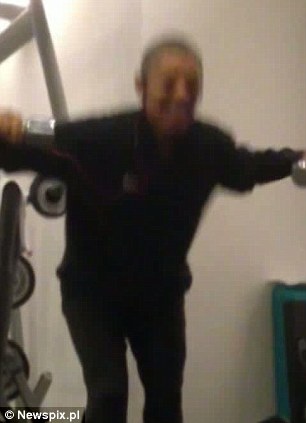 (H/T: Daily Mail)