Yesterday, First Lady Michelle Obama hosted a Twitter Q&A session to promote "Let's Move," the initiative she started in 2010 to combat childhood obesity. Using the Twitter hashtag #AskFLOTUS, Mrs. Obama began taking questions via the social media platform at 11:05am EST, and tweeted out answers into the afternoon. While many of the questions submitted were legitimately related to the First Lady's health awareness campaign, the situation quickly devolved into pandemonium.
People tweeted without restraint. For every question from a new mom asking about nutrition tips for her little Timmy, there appeared two criticisms of Obamacare, three complaints about White House tours being closed, and four questions about Benghazi. It was a free-for-all.
Below are some of the best tweets from the Q&A Twitter session with the First Lady.
It all started so innocently: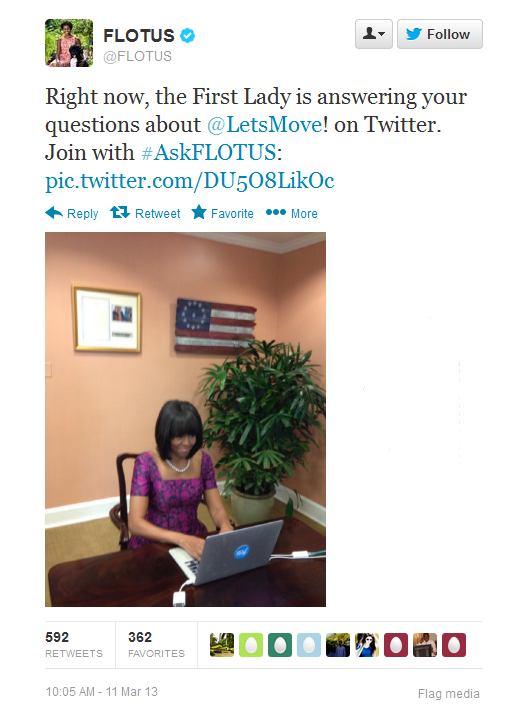 Then, things got out of hand: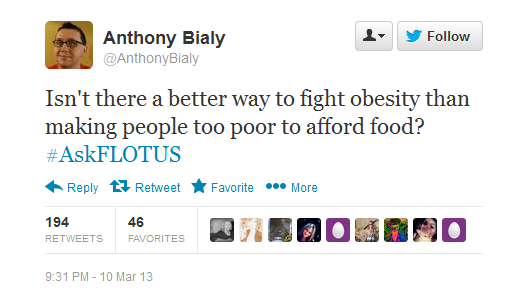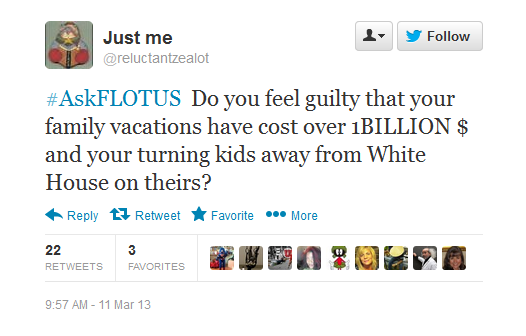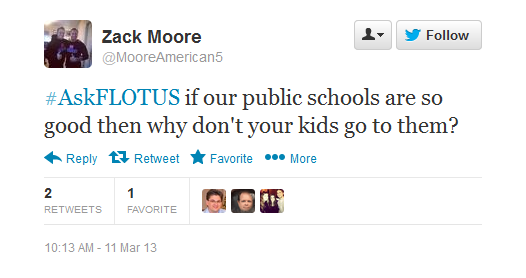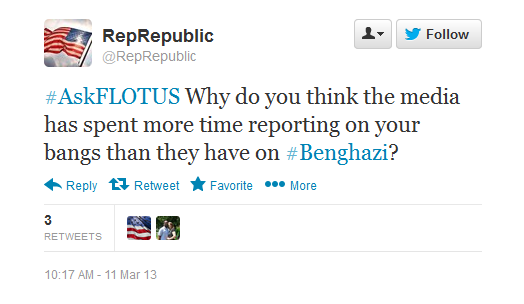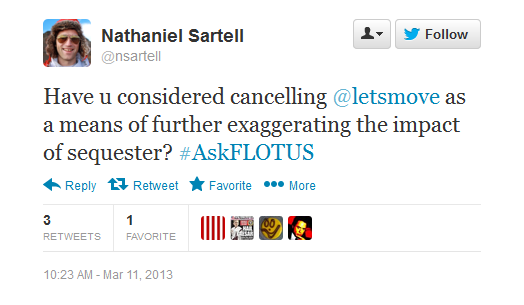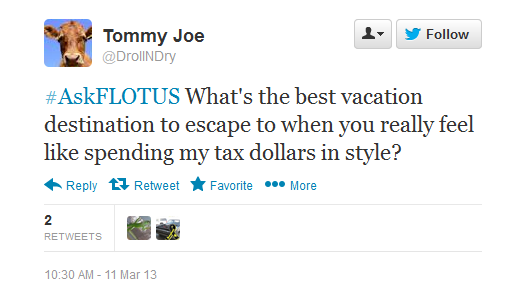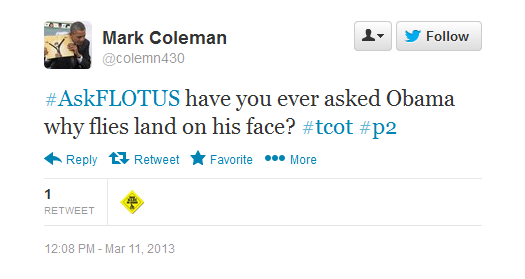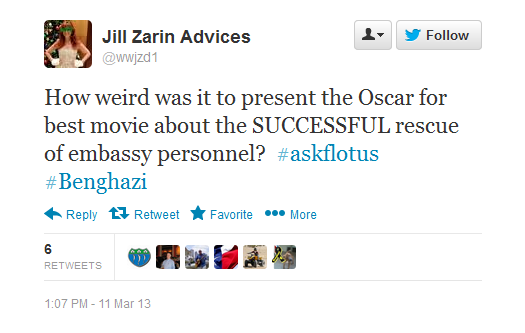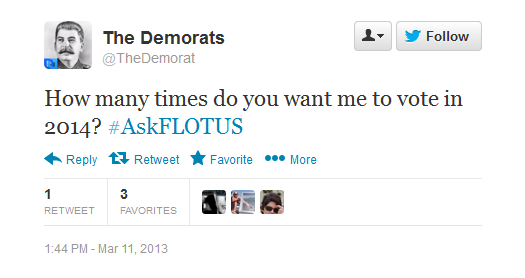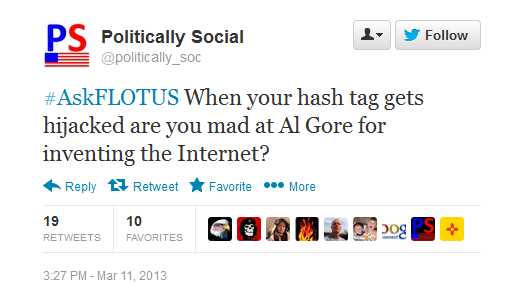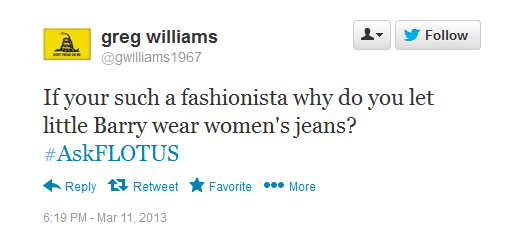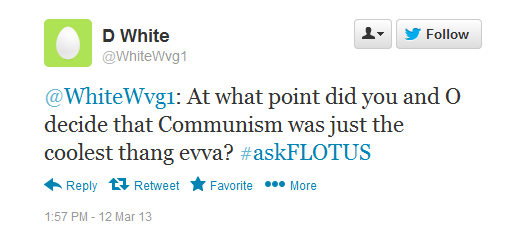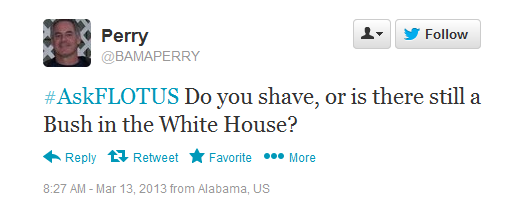 Let us know what you think in the comments section below!