Despite the turmoil unfolding at home and abroad, President Obama has decided that nothing will keep him from completing his West Coast fundraising swing through Seattle, San Francisco, and Los Angeles this week.
On Wednesday, the President will arrive in L.A. to attend a ritzy, $32,000-per-plate gala at the Hancock Park home of Shonda Rhimes, the creator and producer of ABC's Scandal and Grey's Anatomy.
In preparation for Obama's Hollywood appearance, an anonymous street artist yesterday plastered bus benches and signal boxes in Rhimes' neighborhood with posters that are sure to turn a few heads.
The posters prominently feature President Obama's countenance accompanied by the heading "Scandals," and depict in the background a word cloud made up of terms that Obama would rather soon forget: terms like Benghazi, Obamacare, IRS, NSA, and Fast and Furious.
The posters also include the phrase "Don't Be An #Asshole," a reference to a recent commencement address given by Rhimes at Dartmouth College.
Although the identity of the posters' creator is not known (e.g. this was not Sabo's work), what is not a mystery is the intent of the artist: to show the obvious irony involved in having an event hosted by the producer of TV's Scandal being attended by the king of scandals himself, President Barack Obama.
Following the President's visit, I'm sure that Ms. Rhimes will not be short on inspiration.
Here are the Obama "Scandals" posters: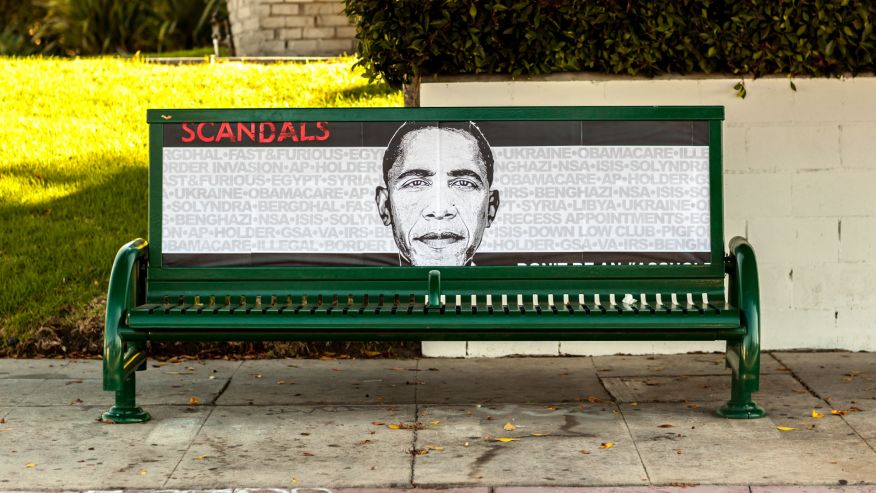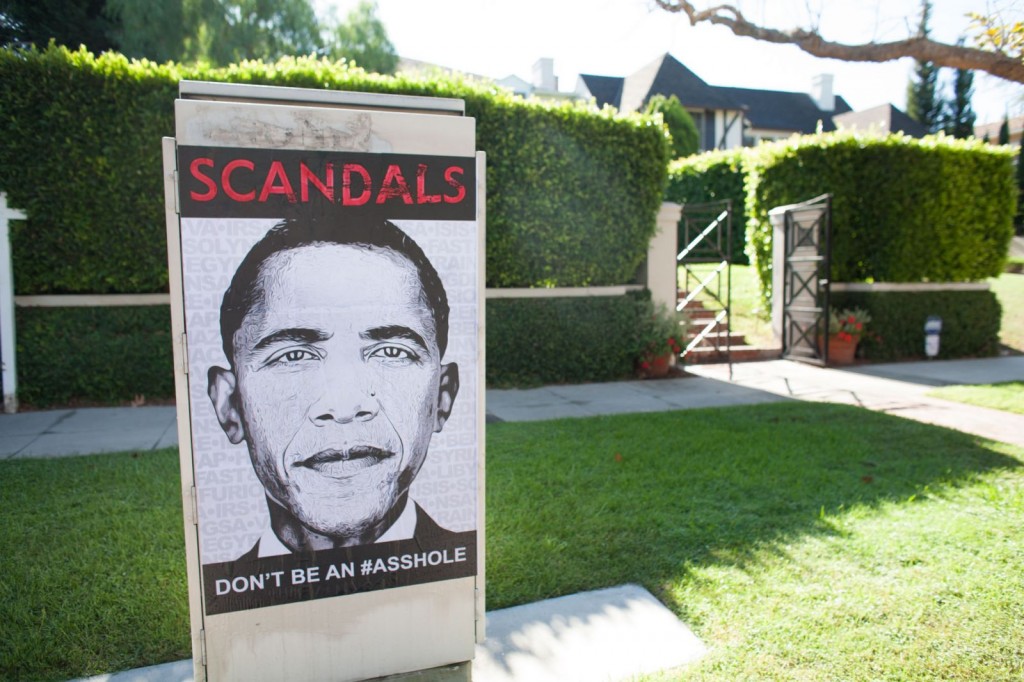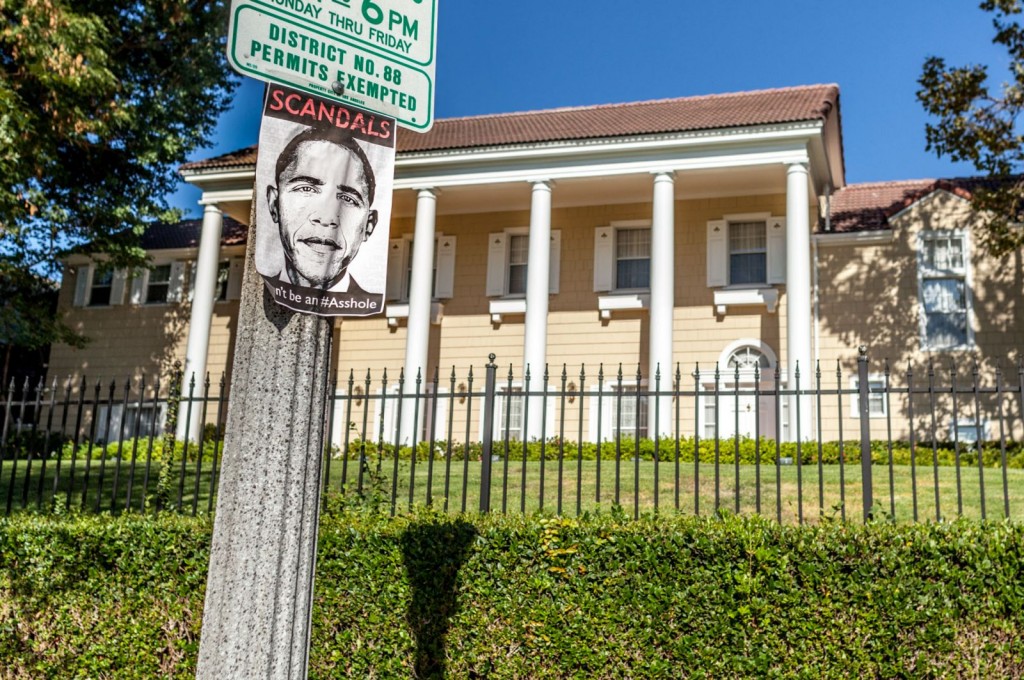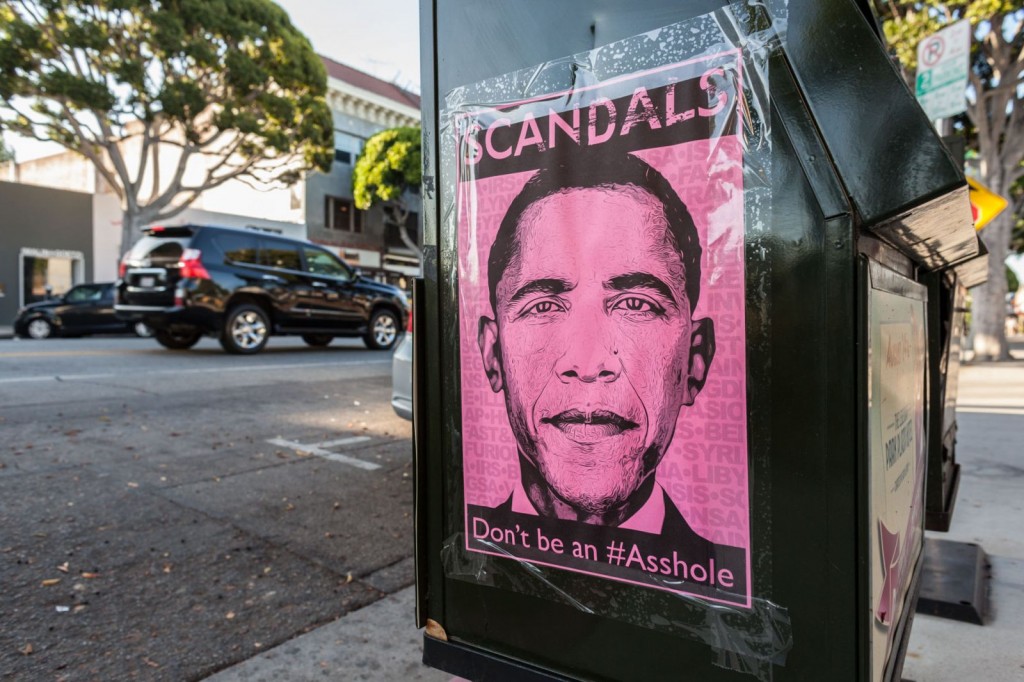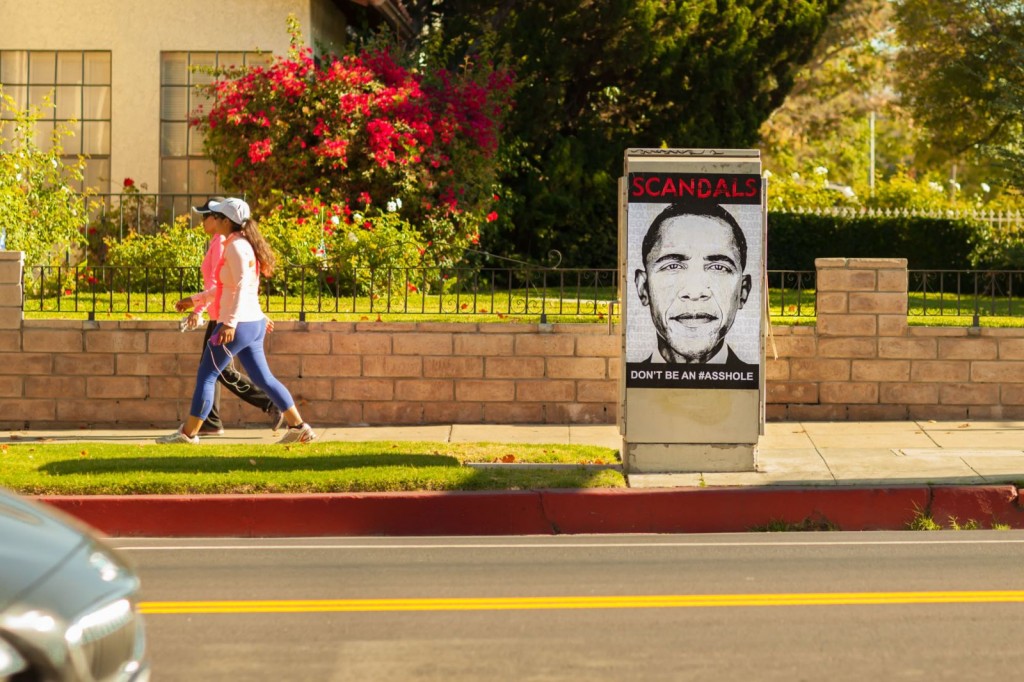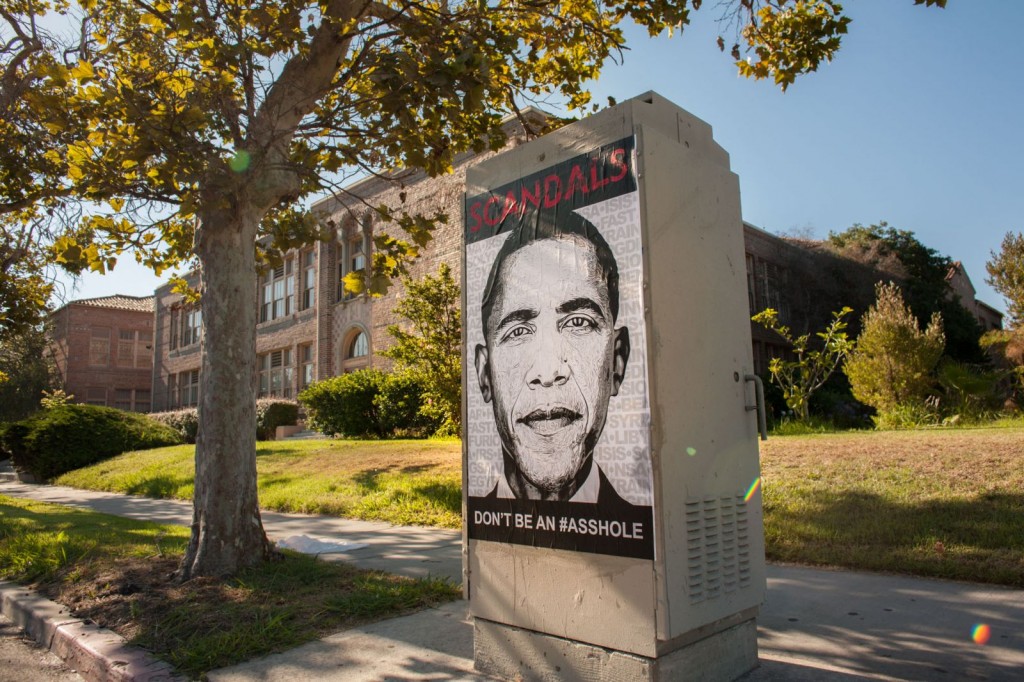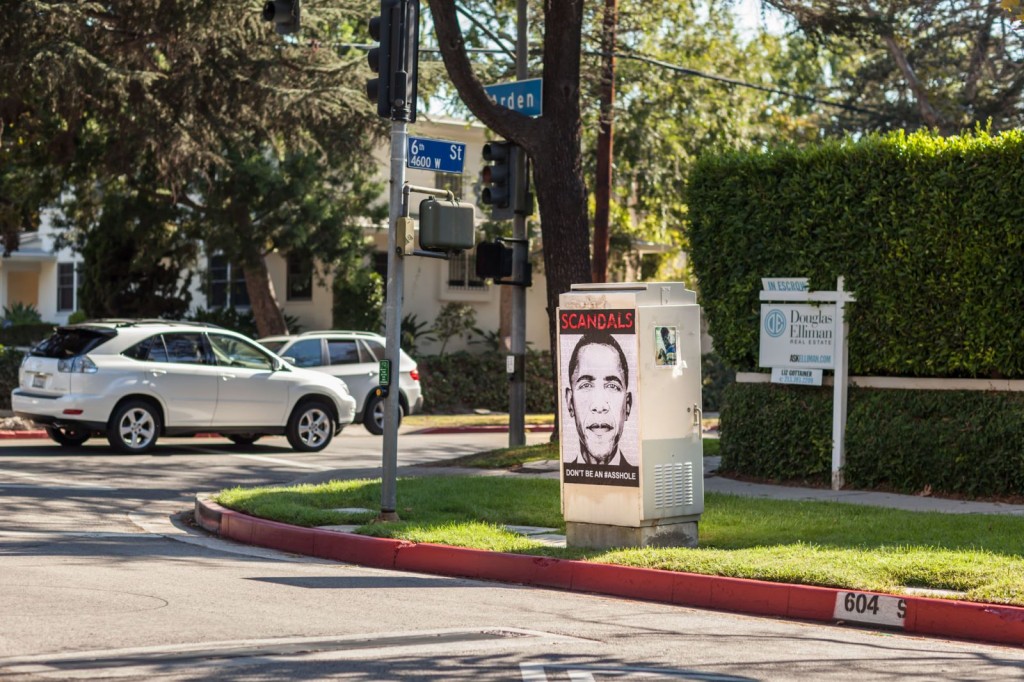 Here are a few news pieces by L.A.'s KABC and HipHollywood covering the Obama "Scandals" posters:
(H/T: Truth Revolt)