An amazing story on CNN.com today:
http://www.cnn.com/2013/01/15/world/asia/pakistan-politics/index.html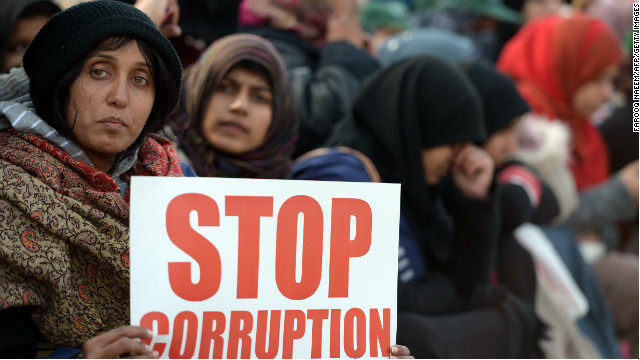 The article's intro:
The Pakistani government came under attack from two angles Tuesday as the Supreme Court ordered the arrest of the country's prime minister and a rowdy anti-government rally took place near the national parliament.

Even by the standards of Pakistan's often turbulent politics, it was a stormy day that ratcheted tensions ahead of national elections later this year.

The Supreme Court, which has clashed repeatedly with Pakistan's political leaders in recent years, issued the arrest order for Prime Minister Raja Pervez Ashraf and a number of other officials over allegations of illegal payments for electricity-generating projects when Ashraf was minister for water and power.
If these accusations are true, then this shocking development shows that Pakistan's government has more integrity than our own. Imagine if arrests like this happened in the US. There would be no one left to govern.