Hillary Clinton has been keeping busy of late, criss-crossing the country on a book tour to promote her autobiographical memoir Hard Choices. However, one hard choice that she faces is what to do about a certain giant, orange squirrel.
A man in a giant, orange squirrel costume, that is.
The RNC has tasked one of its interns with donning a furry squirrel suit and trailing Hillary Clinton's tour bus like a Deadhead, stopping where she stops and joining in on the festivities—except that the squirrel's agenda differs slightly from the former First Lady's.
While Mrs. Clinton signs books, kisses hands, and shakes babies, the sciurine RNC operative makes his way through the crowd handing out anti-Hillary leaflets, all while wearing a T-shirt which reads "Another Clinton in the White House is Nuts."
The fluffy Republican spokes-squirrel also has his own Twitter account (@HRCSquirrel) and has sent out some fairly awesome tweets:
There's no question: Another Clinton in the White House is nuts!

— HRC Squirrel (@HRCSquirrel) June 12, 2014
.@HillaryClinton is squirrelly if she thinks the Taliban aren't a threat to us. http://t.co/ljkjxgSOZ8

— HRC Squirrel (@HRCSquirrel) June 13, 2014
What's the difference between an #Obama presidency and a #Clinton presidency? NUTTIN'

— HRC Squirrel (@HRCSquirrel) June 13, 2014
.@TheDemocrats: Even I know not to put all my acorns in one basket.

— HRC Squirrel (@HRCSquirrel) June 13, 2014
Don't squirrel around, vote Republican #tcot https://t.co/4F0bHpEkfu

— HRC Squirrel (@HRCSquirrel) June 14, 2014
.@HillaryClinton is trying to hide her record on #Benghazi the way I hide acorns.

— HRC Squirrel (@HRCSquirrel) June 14, 2014

The giant, orange squirrel has received a bit of news coverage:
Here are a few pictures of the GOP's roving rodent in action: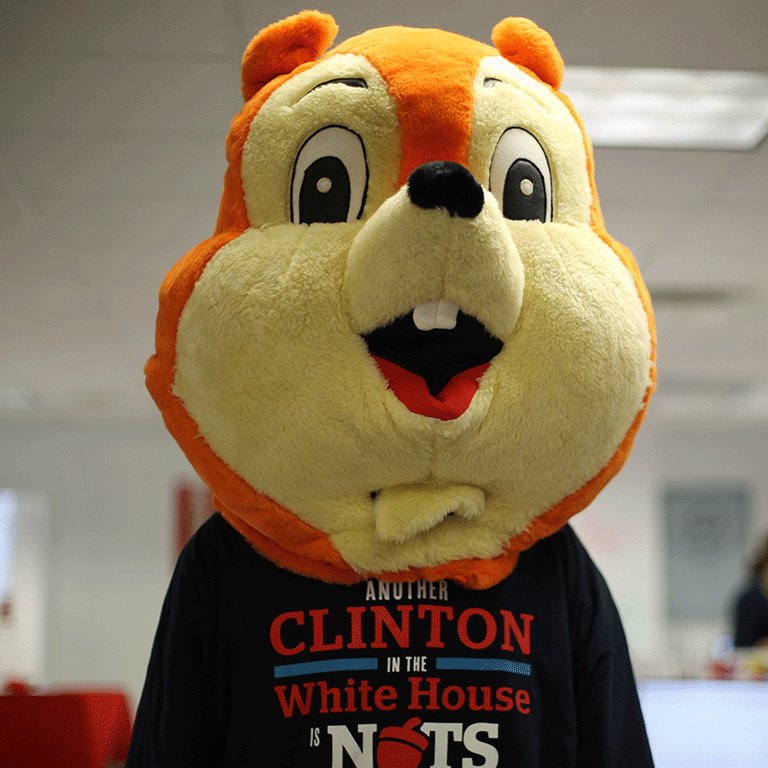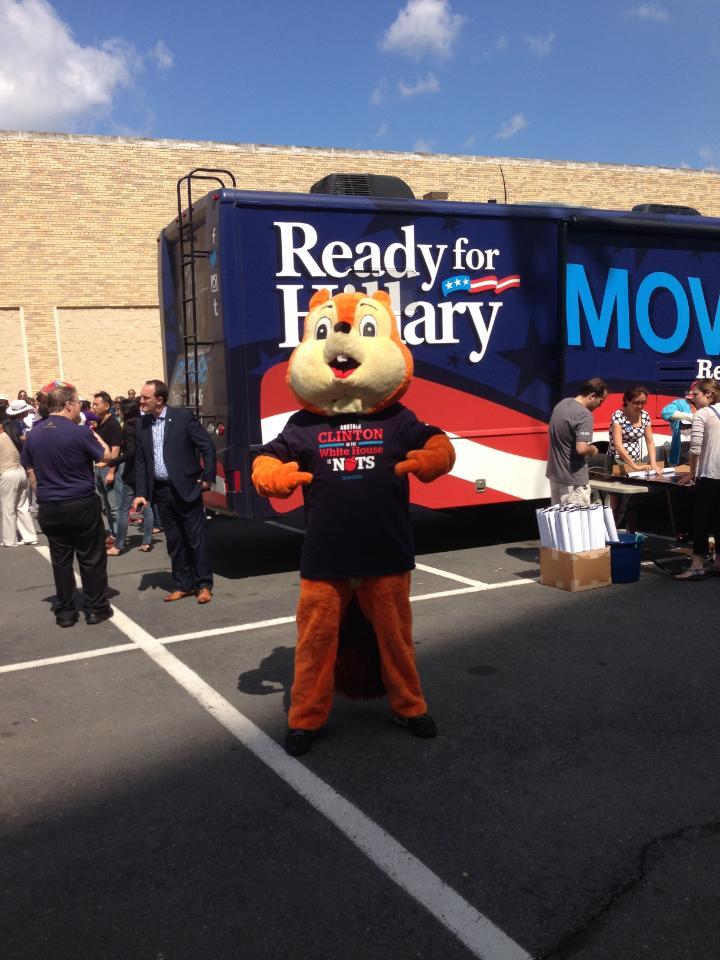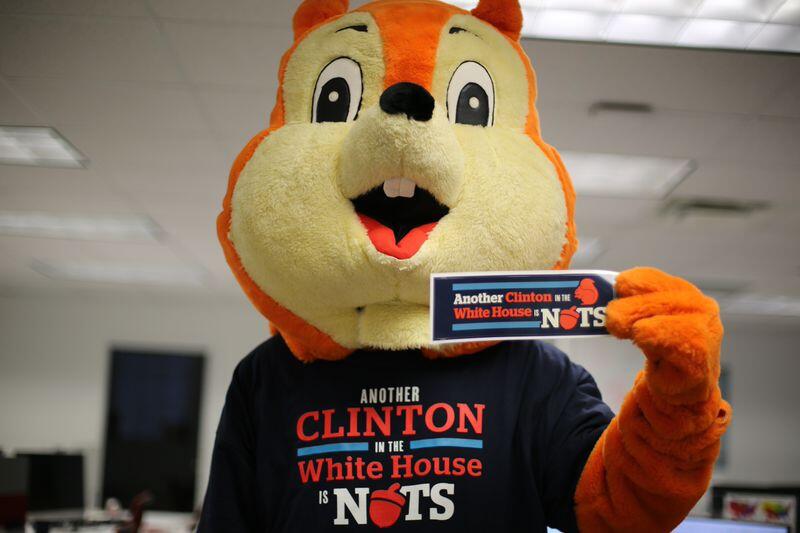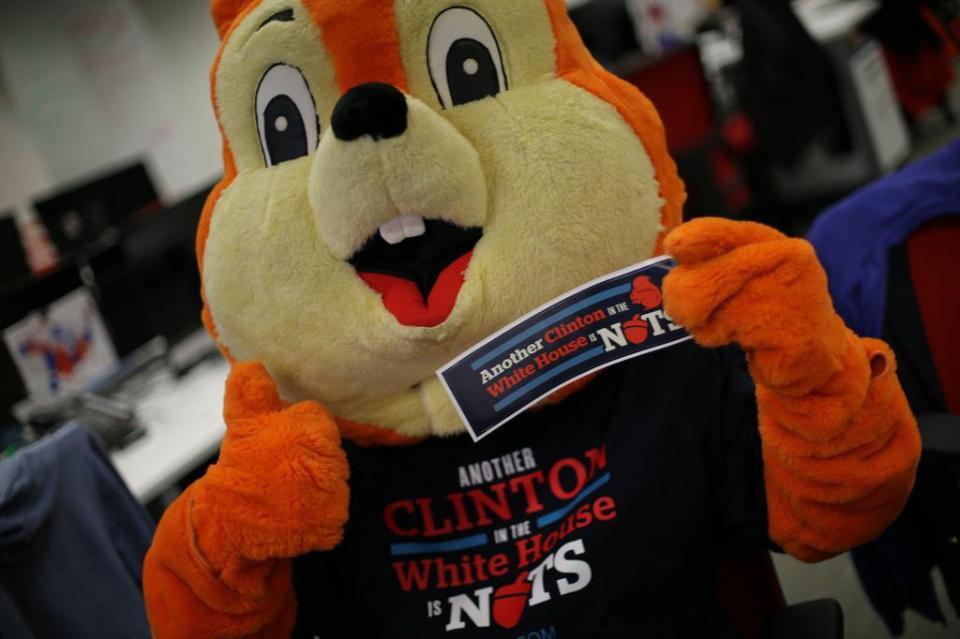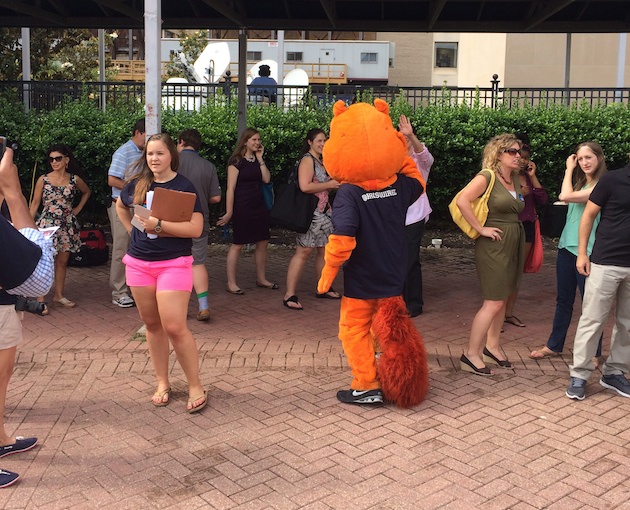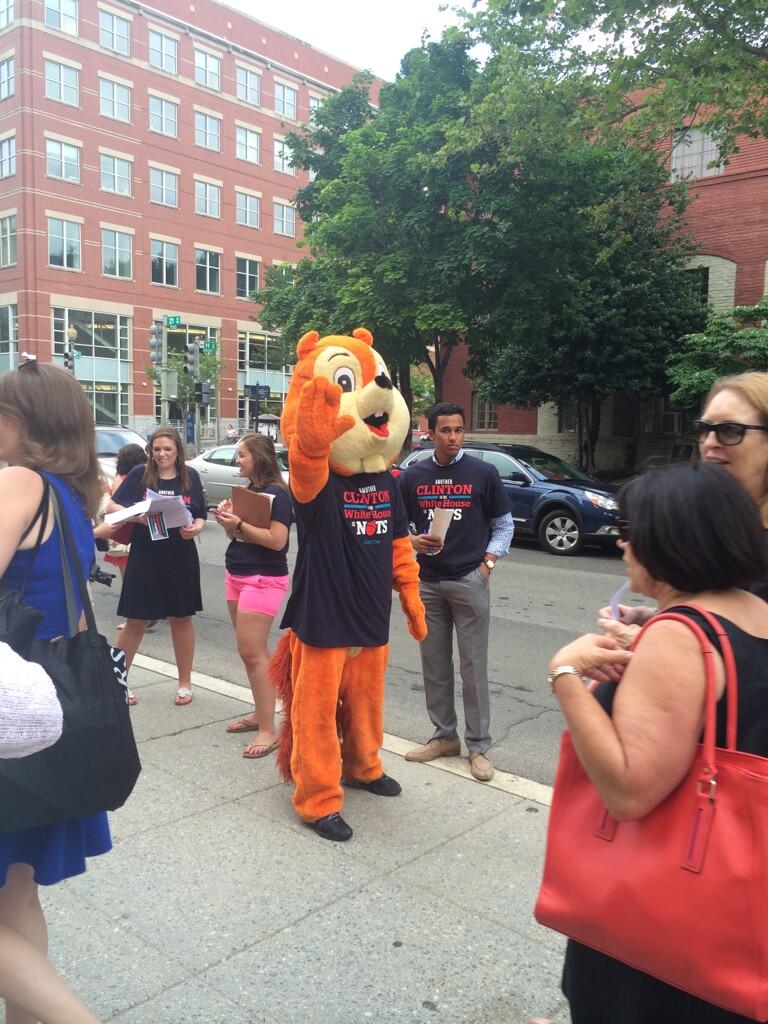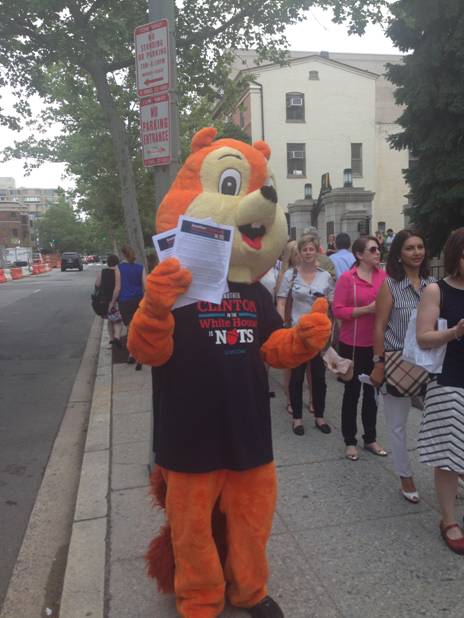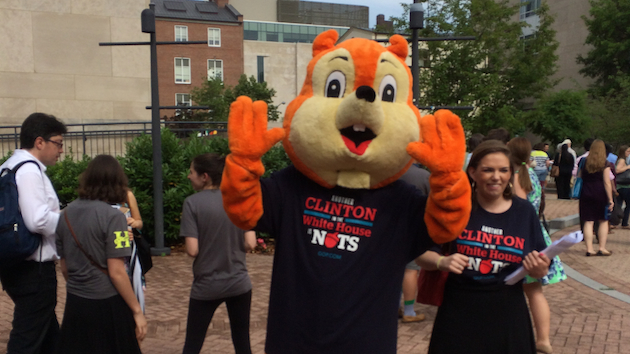 Update – June 17, 2014: Hillary Clinton confronts the giant, orange squirrel
Hillary Clinton decided to see what the fuss was all about and meet her fuzzy little follower. The encounter was a friendly one and ended in Mrs. Clinton giving the squirrel a signed copy of Hard Choices:

ABC US News | ABC Celebrity News
.@HillaryClinton, thank you for feeding the squirrel http://t.co/uDoaWvTTey pic.twitter.com/D475Op3Emc

— HRC Squirrel (@HRCSquirrel) June 17, 2014