"Been caught stealin' once when I was 5."
The Drudge Report had as their lead story today a link to an article on The Hill which talks about how Democrats "want to raise as much as $1 trillion in new revenues through tax reform later this year." More notable than this stunning fact was the picture which went with Drudge's headline: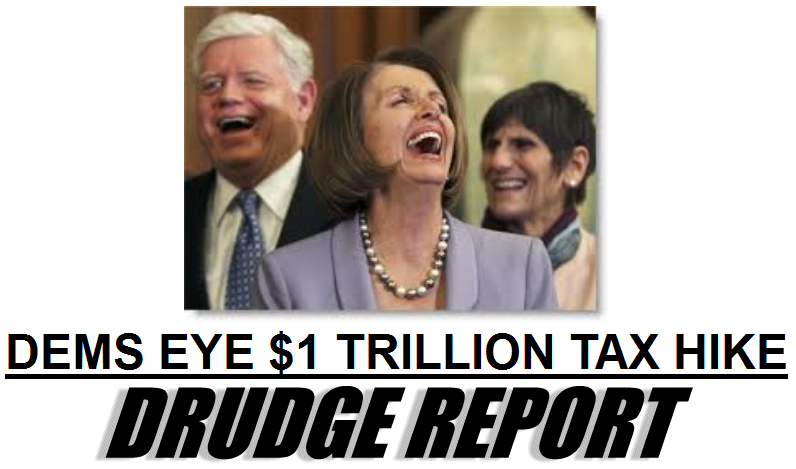 Who is that behind Nancy Pelosi, Perry Farrell?
True, Perry Farrell's ears are pierced, and he does look fetching in a pink pull-over, so it must be the frontman. If nothing else, he and the Speaker do share the same philosophy:
"When I want something, I don't want to pay for it."
Actually, the person to the right of Nancy Pelosi is Rep. Rosa DeLauro (D-Connecticut). A founding member of the Congressional Progressive Caucus, she is politically to the left of Nancy Pelosi. You may recall that former Rep. Allen West called every member of the Congressional Progressive Caucus members of the Communist Party. Hey, don't just take it from Rep. West. According to WorldNetDaily, the CPC was founded by the Democratic Socialists of America.
We are defined by the company we keep, eh Nancy? Birds of a feather bloc together.
Btw, we're not the only ones who noticed the resemblance: