What an amazing ride Election Night 2014 was. Watching the Republicans take the majority in the Senate race by race proved to be an thrilling experience. And seeing the results of the Governors' races pour in bit by bit was equally exhilarating.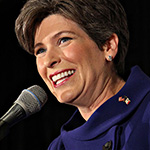 In the Senate, there were some pretty stunning upsets: Tom Cotton beat Mark Pryor in Arkansas, Cory Gardner bested Mark "Uterus" Udall in Colorado, Dan Sullivan ousted Mark Begich in Alaska, Joni Ernst defeated Bruce "Bailey" Braley in Iowa, Mitch McConnell demolished Alison Lundergan Grimes in Kentucky, and Thom Tillis toppled Kay Hagan in North Carolina.
Some of the gubernatorial wins for the GOP were remarkable as well: Greg Abbott trounced Wendy "Abortion Barbie" Davis in Texas, Rick Scott defended against Charlie Crist in Florida, Scott Walker quashed Mary Burke in Wisconsin, Bruce Rauner booted Pat Quinn in Illinois, Larry Hogan conquered Anthony Brown in Maryland, and Charlie Baker overcame Martha Coakley in Massachusetts.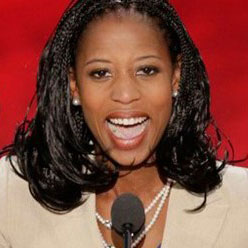 In the House of Representatives, the results for Republicans were no less amazing: the GOP managed to further extend their majority in the House by a net gain of 12 seats, with notable wins by Mia Love over Doug Owens in Utah, Will Hurd over Pete Gallego in Texas, Rod Blum over Pat Murphy in Iowa, and Elise Stefanik over Aaron Woolf in New York.
At the state level, the story is even more incredible, with the Republicans completely sweeping the state legislatures and now controlling a two-thirds majority of state houses and state assemblies across the nation.
Sadly, this red wave rolling in on Election Night proved to be too much to bear for liberals, especially for those in the mainstream media. The good news, of course, was that the butthurt on the left ended up being a tremendous source of humor and inspiration for those on the right.
Below are the top 50 tweets from Republicans, conservatives, libertarians, and patriots alike who took to Twitter to express their sheer joy at the GOP landslide victory on Tuesday night, and who had a little fun at the expense of those on the left:
Breaking…emergency crisis at MSNBC pic.twitter.com/fPWeaRiHh4

— Eastwood (@Eagle_Vision) November 5, 2014
Nothing like the sound of Chris Matthews coughing, sneezing, and clearing his throat every 30 seconds.

— J.R. Salzman (@jrsalzman) November 5, 2014
The polls aren't even closed yet and @hardball_chris looks like an elephant crapped in his cornflakes. #Vote2014 pic.twitter.com/AxiNQxC6Be

— Progressives Today (@ProgsToday) November 4, 2014
Scene from Texas just a few minutes ago. pic.twitter.com/FOzotKgFr3

— Erick Erickson (@EWErickson) November 5, 2014
So Greg Abbott gets a chance at something @WendyDavisTexas would deny others.. A full term..

— Katie O'Malley (@katieomalley) November 5, 2014
GAME OVER. pic.twitter.com/DzSarYfMUO

— Erick Erickson (@EWErickson) November 5, 2014
— EducatédHillbilly (@RobProvince) November 5, 2014
Wendy Davis's campaign was just aborted. Not viable. #txlege

— Dana Loesch (@DLoesch) November 5, 2014
OOOPS! Pro-Life Greg Abbott Defeats Abortion Champion Wendy Davis for Governor In Texas http://t.co/4xoQYTOcTt pic.twitter.com/VkqtffrnJ4

— LifeNews.com (@LifeNewsHQ) November 5, 2014
CLEARANCE SALE #TXGov pic.twitter.com/R9mPDCUx92

— Scott Lincicome (@scottlincicome) November 5, 2014
Wendy Davis lost tonight, and the other sweet victory is that her Texas Senate seat was taken by a female tea partier

— Katie Pavlich (@KatiePavlich) November 5, 2014
PHOTO: Democratic HQ right now… "Everything is going perfectly!" #iasen pic.twitter.com/4oZsBKZjoT

— David Kochel (@ddkochel) November 4, 2014
Give Democrats credit. It takes a special person to fall down 5 flights of stairs and never once lose the smug look on their face.

— David Burge (@iowahawkblog) November 5, 2014
What would CNN do if they found the plane right now?

— Andrew Kaczynski (@BuzzFeedAndrew) November 5, 2014
Chris appears to be having some digestive issues. pic.twitter.com/CtT94WedQk

— Ross (@indyrallen) November 5, 2014
It's so fun watching the #MSNBC hosts trying to maintain positive spin. I'm thinking there is vodka in their coffee mugs.

— City Girl (@ConservCityGirl) November 5, 2014
Down goes Crist. Couldn't happen to a sweeter turncoat. #TheBlaze2014 #flgov pic.twitter.com/sECuKAwCcC

— Benjamin Weingarten (@bhweingarten) November 5, 2014
best. banner. ever. @PeterHambyCNN #Hambycast @CNN pic.twitter.com/kOvCnL3d6g

— Chris Berend (@ChrisBerend) November 5, 2014
Now @MarkUdall aka @markuterus can join @WendyDavisTexas on an MSNBC-sponsored Lady Parts Loser Tour pic.twitter.com/fpBvUZCvka

— Michelle Malkin (@michellemalkin) November 5, 2014
Looks like Clay Aiken came in second again #CNNElection

— Jake Tapper (@jaketapper) November 5, 2014
Hello @MarkUdall, This is for you. #cosen pic.twitter.com/MCQCfALYHP

— Liars Never Win (@liars_never_win) November 5, 2014
A new meaning to OBAMA = Oh Boy Another Midterm Ass-whoopin!

— Jessie Jane Duff (@JessieJaneDuff) November 5, 2014
CNN is reporting that the void is black and endless, engulfing everything around us with no foreseeable end in sight.

— Jerm Himselfish (@JermHimselfish) November 5, 2014
Chris Matthews is losing his damn mind right now and it's absolutely hilarious.

— Jase (@The_JasonHayes) November 5, 2014
Ed Schultz *sadface* pic.twitter.com/XxtjxPndzo

— John Nolte (@NolteNC) November 5, 2014
The #MSNBC gang is starting to get upset with the election results!! #tcot #RedNationRising pic.twitter.com/MQHzOil9Pi

— Young Conservative™ (@steve0423) November 5, 2014
Hey @BarackObama – America isn't into you anymore. #GOPwave

— GayPatriot™ (@GayPatriot) November 5, 2014
Hey @BarackObama, @SenatorReid 's job is now SHOVEL READY. #RedNationRising #FlipTheSenate

— Red Petticoat (@annagreye9) November 5, 2014
Texas is awful blue. pic.twitter.com/jT6CryBUj9

— Bill (@DefendWallSt) November 5, 2014
Juan Williams says it's not a GOP wave. He's right. A wave uses 5 fingers. This is one giant middle finger.

— sodagrrl (@sodagrrl) November 5, 2014
Watching MSNBC call a Republican win every few minutes is awesome.

— AG (@AG_Conservative) November 5, 2014
That moment when your leg just feels like a leg. pic.twitter.com/igCM4k56S8

— Elly Marie (@eli_mari78) November 5, 2014
I just turned to @MSNBC to see their faces. Chris Matthews looks dehydrated & needed to poop.

— Shar Viloria (@TooMarvelously) November 5, 2014
We just turned on MSNBC and Chris Matthews is raging and yelling at Democrat Cory Booker. I think we need this. pic.twitter.com/9EN1aZZYJM

— Katie Pavlich (@KatiePavlich) November 5, 2014
I can't remember enjoying watching MSNBC so much as right now.

— Ann Coulter (@AnnCoulter) November 5, 2014
@JohnFugelsang pic.twitter.com/wv9WczUFoq

— TMZ Politics (@TMZ_Politics) November 5, 2014
Congratulations to Ernst. A former hog castrator should be able to work well with a castrated president #tcot #UniteBlue #p2

— Conservative News (@ConNewsNow) November 5, 2014
This is what a wave looks like. http://t.co/oj8q1BBpjR #Election2014 pic.twitter.com/MSxThYaH1D

— Steven Dennis (@StevenTDennis) November 5, 2014
Not a Wave. Not a Tidal Wave. Hey, MSM, Can you spell TSUNAMI?

— Joe's Law (@JoeNYLaw) November 5, 2014
Illinois just elected a Republican governor. Let that sink in #uniteblue

— cosmoscon (@gdthomp01) November 5, 2014
2008: WH & Senate & House of Reps 2010: WH & Senate 2014: WH 2016 This is what a Democrat implosion looks like.

— Razor (@hale_razor) November 5, 2014
Why thank you former Secretary of State, I appreciate how your endorsement worked. #hillaryslosers pic.twitter.com/U7kOzlEeBA

— Sarah Morrison (@sarmorri) November 5, 2014
President Obama is our first official "blame duck" president.

— WH PRESS SECRETARY (@weknowwhatsbest) November 5, 2014
When your older sibling takes your candy @PolitiBunny @HollyRFisher @Todd__Kincannon pic.twitter.com/CKi2ChTrpM

— Reezy (@NoChillRyan) November 5, 2014
Is it a wave? Well, apparently even dead people in Chicago are voting GOP this year.

— Frank J. Fleming (@IMAO_) November 5, 2014
This is how @barackobama feels this evening pic.twitter.com/Iyud3DvR2h

— Brian (@Holyfield67) November 5, 2014
Who lost the elections? pic.twitter.com/S5psyiCVcZ

— Gayle Trotter (@gayletrotter) November 5, 2014
BREAKING: Liberals quickly trying to brainstorm ways to blame these losses on a YouTube video.

— Young Conservatives (@YoungCons) November 5, 2014
Democrats tonight: pic.twitter.com/haNsgELVJo

— Amanda Mac (@LightEmUpMac) November 5, 2014
"Hold my hair, Joe. I'm gonna puke." @KLSouth: pic.twitter.com/eQ4BbLof1s

— Felix Ayala (@felixayala05) November 5, 2014