Something is going on in Los Angeles. Something good, for once.
Over the last few weeks, an anonymous artist has been putting up pro-conservative street art in and around the L.A. area, and people have been taking notice.
It all started last month with the Obama Sub Par posters, which were plastered on bus benches and signal boxes outside the L.A. country club where the PGA Northern Trust Open was taking place.
Then, OCZARS posters (with the "O" being fashioned out of the Obama "O" logo) were put up in L.A. to coincide with the Oscars awards ceremony.
Today, passersby noticed the debut of a new set in the series of subversive street art – posters of Ted Cruz, shirtless and tattooed with a cigarette dangling from his lips, displaying the following message:
TED CRUZ'S SO-CAL "BLACKLISTED & LOVING IT" TOUR.
The posters apparently advertise a speaking engagement that the popular Texas Senator has on March 15th at the Beverly Wilshire Hotel. There, Cruz is expected to deliver the keynote address for The Claremont Institute's "Dinner in Honor of Sir Winston Churchill."
Here are the posters of Ted Cruz with tattoos, ready to take on whichever chump the Dems decide to run in 2016: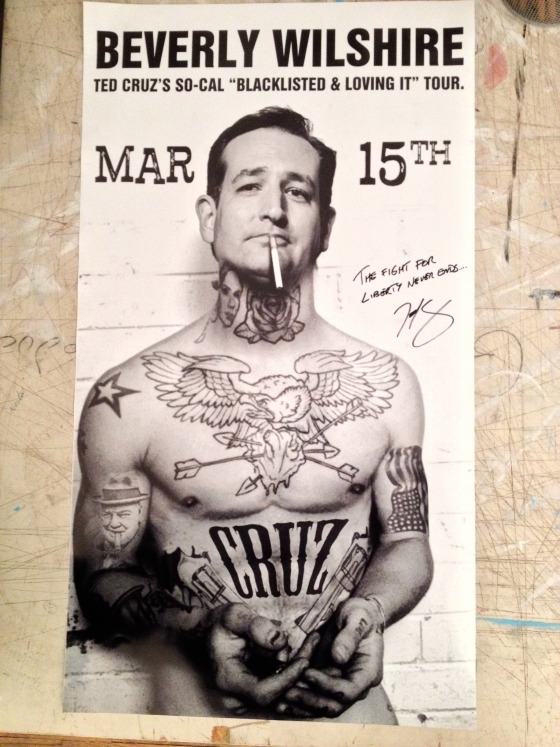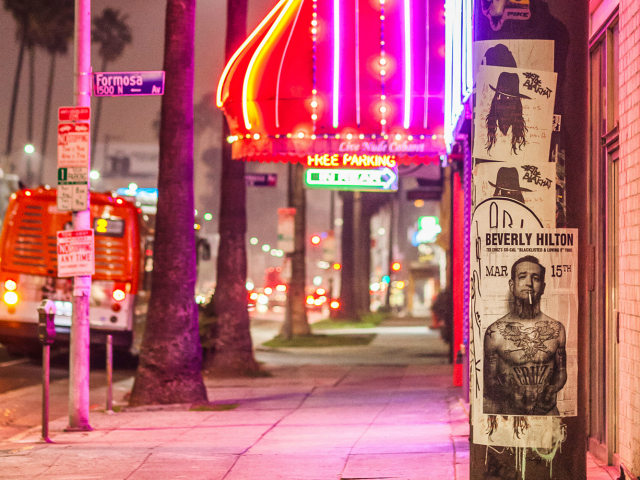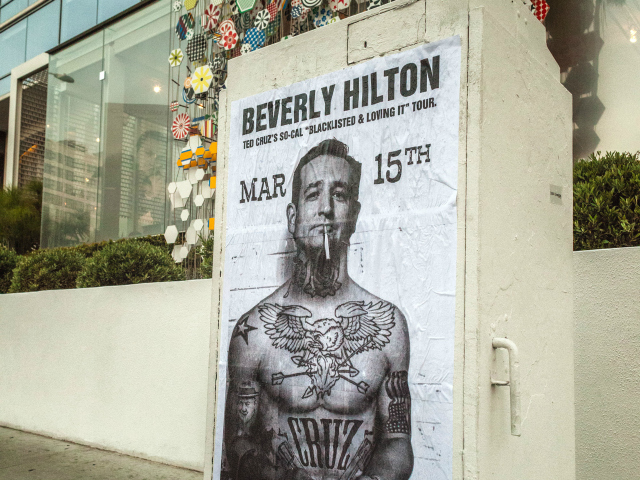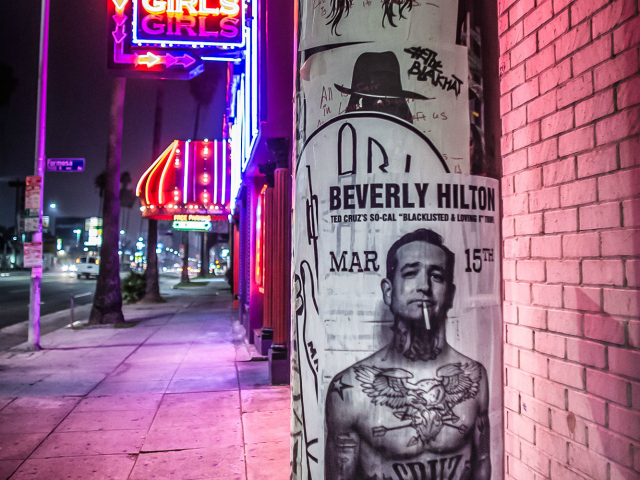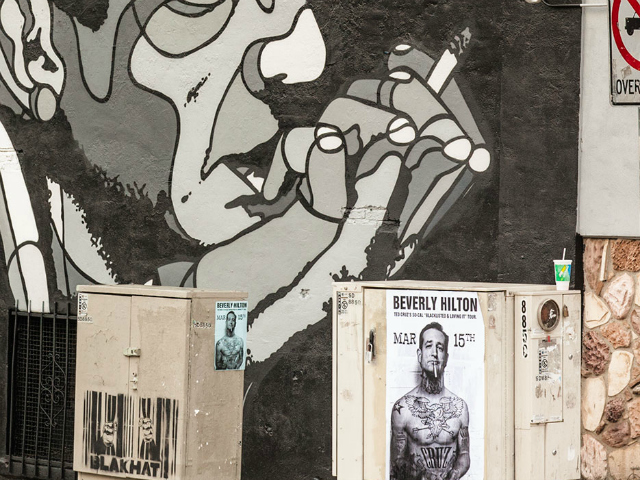 (H/T: Breitbart)
Update – March 15th, 2014
Senator Ted Cruz has seen the posters and has responded:
Saw this, but noticed an error. So I wanted to make one thing clear: I don't smoke cigarettes http://t.co/3nn2740kkP pic.twitter.com/tPFNqg9vu8

— Ted Cruz (@tedcruz) March 15, 2014